You are going to look at the
Vist Britain
website and answer some questions about Great Britain
Instructions
You only need to
scan for information. Don't read everything
. You only need to look for words which will help you find the answers.
Try and do it as quickly as you can
.
Scanning is an important skill to learn especially for reading texts in exams.
Discuss
What can you do or see in Great Britain?
Watch the video
.
How many activities and places can you see?
Note as many as you can. Whoever gets the most is the winner!
Click on the links and read the pages to find the answers. Try and do it as quickly as you can.
1) Britain
What is Britain?
Go
here
2) Food
What's Britain's national dish?
Go
here
3) History
A) When did "Britain" start to exist?
B) When did the Romans arrive?
C) How old was Queen Victoria when she became queen?
D) What achievements happened between 1901 - 1944?
Go
here
4) Cities and Towns
What are the 4 capital cities in Great Britain?
Go
here
5) Myths and Legends
A) Where was Robin Hood from?
B) Where can you see a monster?
C) How old is Stonehenge?
Go
here
6) London
A) How many languages can you hear in London?
B) How many attractions are there?
C) How many shops are there?
Go
here
7) England
A) What's the population of England?
B) What attractions can you see?
Go
here
8) Northern Ireland
A) What's the capital of Northern Ireland?
B) What's the population?
Go
here
9) Scotland
A) What is Scotland's largest city?
B) What is the population?
C) Why is it Scotland's "style capital"?
Go
here
10) Wales
A) How many languages do the Welsh speak?
B) Why is it called "the land of castles"?
C) What is the Welsh national sport?
D) Where is the Millennium Stadium?
Go
here
11) Government
What's the difference between the House of Commons and the House of Lords?
Go
here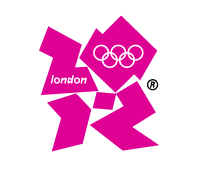 12) 2012
What happened in 2012?
Go
here
13) Football
How old is the FA Cup?
Go
here
14) Music
What can you do and see at the British Music Experience?
Go
here
15) Things to do
Go
here
Click on any of the links on the page.
Choose 3 things you would like to do and say why you want to do each activity.
1
2
3
Finished? Now try the
Visit Britain - You're Invited
activities
Answers - Highlight below
Britain

is made up of the United Kingdom of Great Britain, together with the Channel Islands and the Isle of Man. England, Wales, Scotland and Northern Ireland

C) Its innovative buildings, stylish shops, cultural centres, more than 30 art galleries and museums and an annual programme of performing arts and festivals

D) the invention of the television; the founding of the British Broadcasting Company (BBC); the discovery of penicillin by Alexander Fleming; and insights into the structure of the atom, which led to the development of nuclear weapons and energy.

B) It is home to 641 famous fortresses - more castles per square mile than anywhere else in the world

Belfast

, Cardiff, Edinburgh, London

The House of Commons is the lower house of the Parliament. It's a democratically elected body consisting of 646 members called Members of Parliament (MPs). The House of Lords is the upper house of the Parliament, and here members called 'Lords' meet to debate, change Bills and scrutinise the work of the Government.

Members of the House of Lords aren't elected; they either inherit their title or are appointed by the Government or shadow cabinet.

140 years (founded in 1872)

B) Historical sites like Stonehenge, ecological attractions such as the Eden Project and family attractions ranging from zoos and safari parks to picnic spots and beaches

Learn about music's influence on art, fashion and politics and download music from the BME archive. You can also live your rock 'n' roll dreams and play guitar, piano or drums in the fully equipped Gibson Studio.

There are also infamous, irreplaceable pieces of British music memorabilia.